Helping Your Body Heal Itself | Boise Chiropractic
Experienced Chiropractor in Boise, Idaho
Dr. Tod Spainhower is a chiropractor at Boise Chiropractic in Idaho, has served the chiropractic needs of Boise for many years. We specialize in non-invasive health care and wellness programs that are designed to help your body to heal itself without the use of prescription drugs. Our first priority is always to eliminate pain, be it from illness or injury. If you have been suffering from chronic pain, you know how frustrating it can be to find the help you need to eliminate the pain. Chiropractic is based on the scientific fact that the nerve system controls the function of every cell, tissue, organ and system in your body. Chiropractic care is guided by the knowledge that our bodies are self-healing. Healing is controlled by the brain and nervous system. The chiropractor's job is to find where distress on your nervous system – from illness or injury – is preventing your body from communicating properly. Chiropractic is the largest drugless healing profession. Chiropractors strive to diagnose and correct biomechanical disturbances which often are the cause of specific health issues. We use drug-free, non-surgical methods to return your body to balance. Chiropractic adjustments influence your body's nervous system and natural defense mechanisms, which in turn helps to alleviate pain and to improve your health in general. Take the first step to a healthier and better life, call Boise Chiropractic today.
Let Us Know About Your Pain
We Want To Help
Meet Boise Chiropractor Dr. Tod Spainhower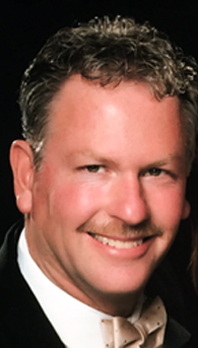 A native of Idaho, Dr. Tod Spainhower has been serving the people of the Treasure Valley as a chiropractor since 1990. He is an Alumnus of College of Idaho in Caldwell, Idaho and Western States Chiropractic College in Portland, Oregon. In December of 1989 he graduated with his Doctorate of Chiropractic and moved back to his hometown of Boise Idaho. He is proficient in three different techniques (DIVERSIFIED, THOMPSON DROP TABLE, and INSTRUMENT methods) to ensure patient comfort during their adjustments. He and his wife and their two children enjoy music, water skiing, snow skiing, spending time with family, golf, camping and the outdoors in general.
Dr. Spainhower is caring, compassionate, and committed to helping others through chiropractic.